Sports
Virginia Tech gets back on track with win over Duke: Hokies need to build on big W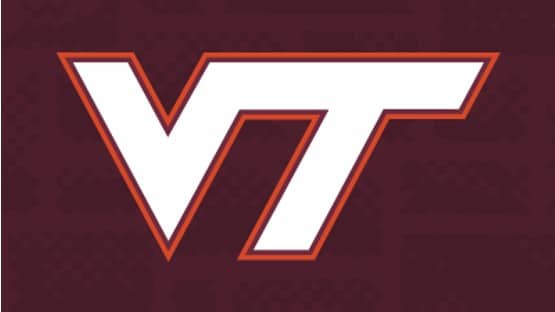 Virginia Tech has stopped the bleeding. Now it's about continuing to fight with the slimmest of NCAA Tournament hopes still alive.
The Hokies beat Duke on Monday night in Blacksburg, 78-75, snapping a seven-game losing streak and winning their first game in over a month. A bad run of results ends, and momentum may be back on their side with freshman MJ Collins continuing to emerge.
Collins hit the game winning bucket in the final seconds before Hunter Cattoor stole the inbounds pass as the Blues Devils attempted to draw level.
Tech's win in a rematch of the ACC Tournament championship sees the team move to 2-7 in conference … the same mark they were at last season before turning things around.
Tech put together its most complete game of the season, giving fans a sense of belief once again. Coach Mike Young and his players remain confident that they can turn things around, and one win won't do that, as Young said last week, it's a good time to start a streak.
"They earned it," Young said. "We played well enough to win.
"I wasn't sure we could do it. Justyn [Mutts, who was on the bench more than expected in the second half] means that much to us. But hats off to Lynn [Kidd] and Grant [Basile]. I thought we had just enough pressure on the ball when they put it in the post, we trapped them a couple of times in the second half.
"A real feather in those two kids' hats. They got us home, by and large."
Basile scored a team-high 24 points to go with a team-high eight  rebounds, Sean Pedulla scored 16 points and Cattoor registered 15 of his own. Collins came up with six points and five boards off the bench while Mutts' nine points and six rebounds were huge.
Tech shot 57.1 percent for the game, including 52.6 percent from deep, managing to best a Duke team that turned the ball over just seven times.
Collins, who is growing in confidence, was clutch late.
"He's having a very good freshman year," Young said. "His play over the last three, he's graduated to an elevated class status. He's not playing like a freshman.
"And I've got him guarding Mark Mitchell. Good luck to you at six-foot-four, and he fought his tail off and did a great job for our team."
"I think that's who he is," Cattoor said of Collins. "He's all about the right things. He wants to do the right thing. Whatever the coaches say, he's going to do it. And I think the coaches love that about him. They trust him.
Cattoor's late steal to seal the game was a moment more than a month in the making, a weight lifted off the team's shoulders, now looking to just buckle down and play, play their style of ball. There is a long way to go, but as last season showed, anything can happen.
"Just all the relief of the past couple of weeks and to finally play hard for a full 40 minutes and win that game, it felt really good," Cattoor said.
Now it is all about keeping it going. The Hokies host Syracuse on Saturday night before playing two-ranked opponents in Miami and Virginia, both massive opportunities to boost a resume that needs boosting.