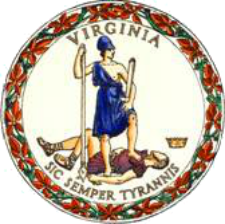 Governor Terry McAuliffe announced Monday that Virginia will receive more than $3.1 million in first-ever federal funding from the U.S. Department of Housing and Urban Development (HUD) through the Federal Housing Trust Fund.
Nearly $174 million was allocated through the national Housing Trust Fund to provide a new affordable housing production program that will complement existing federal, state and local efforts to increase and preserve the supply of safe affordable housing for extremely low-income households and families experiencing homelessness. The funding is targeted to work in tandem with current Housing Trust Funds.
"The Virginia Housing Trust Fund has been a smart resource for ensuring affordable housing is available throughout Virginia," said Governor McAuliffe.  "Access to safe and affordable housing is essential for building a new Virginia economy, and through the Federal Housing Trust Fund, we will continue to create healthy, safe and affordable communities for all."
The Virginia Housing Trust Fund was created to increase and preserve affordable housing and to reduce homelessness in the Commonwealth. The General Assembly designated $5.5 million for each year of the upcoming biennial budget, which followed the allocation of $8 million in the previous biennial budget. The initial $8-million investment in the trust fund included more than $5.3 million focused on creating and preserving affordable housing, targeting low-income populations that are very hard to serve, including individuals who are chronically homeless and those with intellectual and developmental disabilities. The initial allocation boasted the creation and preservation of more than 300 affordable housing units and housing assistance provided to 250 individuals and families.
"Safe, affordable housing is the foundation of a strong community and a key component of any economic development strategy for catalyzing job growth," said Secretary of Commerce and Trade Maurice Jones.   "The combined resources for the Housing Trust Fund will continue our mission to help our communities provide that foundation, which is vital to creating a place for people to live, go to school, work and conduct business."