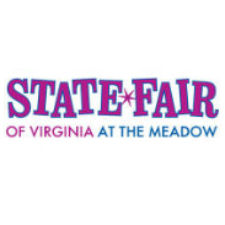 Those attending the 2015 State Fair of Virginia will have two midway options: experiencing Midway Madness, the thrilling, expansive ride and game area; and enjoying Virginia Midway, the fair's ultra-popular signature craft beer.
The tasty wheat beer, made by Midnight Brewery in Goochland County, will once again be featured each day of the 10-day event, which begins Sept. 25. The special brew will be joined by beers from eight other regional craft breweries, as well as Virginia-made cider and traditional beers.
New to the fair for 2015 are beers from Richmond's Ardent Craft Ales and Old Bust Head Brewing Co. in Warrenton.
Also available will be brews from newly named Brothers Craft Brewing in Harrisonburg (formerly Three Brothers), Center of the Universe Brewing Co. in Ashland, Devils Backbone Brewing Co. in Nelson County, Richmond's Hardywood Park Craft Brewery, Lickinghole Creek Craft Brewery in Goochland County and O'Connor Brewing Co. in Norfolk.
Nelson's County's Bold Rock Hard Cider will be served as well.
"The beer culture continues to expand in Virginia and across the nation," explained Greg Hicks, the fair's vice president of communications. "Craft beer here is truly a Virginia agricultural product, with some locations growing or sourcing local malted barley, hops and flavor adjuncts like local honey, herbs, pumpkins and fruit.
"Our mission is to showcase the best of Virginia agriculture, and this industry is an expanding part of it."
Virginia is home to 121 breweries, up from just 44 in 2012.
"By putting emphasis on local ingredients, the craft beer industry is growing their connection to Virginia's agriculture community in a big way, and our farmers are keen to supply them with the products they need to make their outstanding beers," Virginia Secretary of Agriculture and Forestry Todd Haymore said July 30 during Hardywood's announcement of its expansion to Goochland County's West Creek Office Park.
At that same event, Gov. Terry McAuliffe said the craft brewing industry "has been spectacular for the commonwealth of Virginia. It equates to about $623 million a year of economic activity. It equates to over 8,000 jobs."
Nationally, there were 3,739 breweries operating as of June 30, an increase of 699 since 2014, according to the Brewers Association.
Virginia Midway has been a hit since it was first unveiled at Midnight Brewery's tasting room in the summer of 2014. Since then, more and more aficionados have begun requesting the beverage, noted owner Trae Cairns.
"We don't make Midway year-round, so when we are out people keep asking when it's coming back," Cairns said. "Wheat beer is easy on the palate, so it can appeal to a large audience—from non-craft beer drinkers to the most sophisticated beer followers."
To highlight Virginia Midway and the State Fair, Midnight Brewery will hold a pre-fair event at 5:30 p.m. Sept. 17 at its Rockville tasting room. The event will include live music, fair food and ticket giveaways.
This year's State Fair of Virginia will run from Sept. 25 through Oct. 4. Tickets and fair information are available at StateFairVa.org. Tickets also may be purchased at Walgreens locations throughout Virginia.
The 2015 fair will feature nearly 400 hours of performances, house about 2,500 animals, attract more than 10,000 competition entries, welcome field trip groups from 270 schools and serve about 13,000 corn dogs. More than 1,000 youth are expected to compete for up to $70,000 in scholarship money.
The State Fair is held each fall at its permanent home at The Meadow Event Park in Caroline County. The fair's mission is to increase agricultural and natural resource awareness and interest through educational programs, exhibitions and competitions in a fun, family-friendly setting.