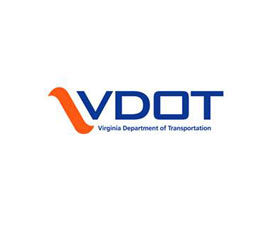 Due to a forecasted significant winter storm, travel is not advised in the Shenandoah Valley on Monday, Sunday afternoon saw rain begin in the Valley region.  Rain will continue throughout the night, changing to sleet and then snow in the pre-dawn hours with up to 10 inches in some areas by the end of the storm late Monday afternoon.
Citizens are advised to shelter in place during this weather event.  VDOT crews will be monitoring and treating roadways during the night and into Monday and Tuesday.  They will work 12-hour shifts, 24-hours a day with the goal of making at least one pass on all roads within 48 hours after the storm ends.  People with questions about service to their individual roads can call the VDOT customer service center at 1-800-367-7623.  Citizens can place a service request if their road has not been plowed after 48 hours from the end of the storm.
VDOT will plow interstate and primary roads first and then the more heavily traveled secondary roads.  This storm will bring ice and heavy wet snow, making for difficult plowing operations.  Crews will work to get to neighborhoods as soon as they are able.
Citizens are encouraged to use VDOT's various platforms for information updates.  The 511Virginia.org website has a road conditions map and a listing of individual roads and their current conditions.  People can also find updates on the VDOT Facebook page and VDOT state and regional Twitter accounts.  The VirginiaDOT.org website has press releases from around the state and other VDOT information related to VDOT activities.
For winter weather road conditions go to www.511Virginia.org, look at the orange bar on the top of the page and click on "Text Views" and then click on "Road Condition Table". Look at the pull down box that lists all jurisdictions.  In this box individual counties can be chosen to view.
Traffic alerts and traveler information can be obtained by dialing 511. Traffic alerts and traveler information also are available at 511Virginia.org. For other assistance call the VDOT Customer Service Center, available 24 hours-a-day, seven days a week. Citizens can dial 1-800-FOR- ROAD (1-800-367-7623) from anywhere in the state to report road hazards, ask transportation questions, or get information related to Virginia's roads.
The Staunton District Twitter feed is at @VaDOTStaunton. VDOT can be followed on Facebook, Flickr, Twitter and YouTube. RSS feeds are also available for statewide information. The VDOT Web page is located at www.VirginiaDOT.org.
The VDOT Staunton District serves Frederick, Shenandoah, Clarke, Warren, Page, Rockingham, Augusta, Highland, Rockbridge, Alleghany and Bath counties.