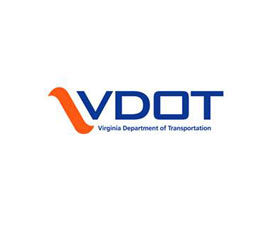 The Virginia Department Transportation (VDOT) announced today that Ken King, P.E. is the new district engineer for the Salem District and Randy Hamilton, P.E. will serve as district engineer for the Bristol District.  As district engineers, King and Hamilton will lead the construction, maintenance and operations programs in their districts.
"Both Ken and Randy have a wealth of experience and successful backgrounds to lead VDOT's transportation program in the southwestern part of the state," said VDOT Commissioner Charlie Kilpatrick.  "I am confident that they will continue the good work of the Salem and Bristol districts in delivering VDOT's construction and maintenance program and keep southwestern Virginia moving smoothly and safely."
King has over 24 years of experience in the transportation field. He served nearly nine years as VDOT's regional operations director for the Bristol, Salem and Lynchburg districts.  He oversaw the construction of a new Transportation Operations Center and establishment of a statewide Customer Service Center.  King worked for the City of Roanoke as the transportation division manager for the Public Works Department.   Prior to his work in Roanoke, King was a transportation planning engineer for the City of Greensboro, North Carolina.  He began his transportation career with the North Carolina Department of Transportation where he started out as a transportation technician and promoted to assistant division traffic engineer.
Hamilton, a native of Bristol and a VDOT veteran, joined the agency in 1987.  He was most recently the program investment management director for the Lynchburg District, in which he oversaw the development and management of the Six-Year Improvement Program for the district.   He was also a resident engineer, leading the transportation program for the Chatham area.   During his early years with VDOT, Hamilton served as transportation assistant resident engineer and engineer trainee.   He started his engineering career in the structural steel business in Bristol, Virginia.
King and Hamilton will begin their jobs as district engineer on February 10, 2015.