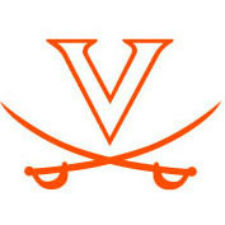 UVA tennis All-Americans Julia Elbaba (Oyster Bay, N.Y.) and Danielle Collins (St. Petersburg, Fla.) advanced to the singles semifinals at the inaugural American Collegiate Invitational at the US Open Thursday (Sept. 4) at the USTA Billie Jean King National Tennis Center in Flushing, N.Y.
Collins posted a 6-2, 6-4 win over former Florida star Olivia Janowicz, while Elbaba defeated former Gator Alex Cercone 6-3, 6-4.
Collins will face North Carolina sophomore Jamie Loeb, the 2014 ITA Women's College Player of the Year, in the semifinals on Friday (Sept. 5). Loeb advanced to the semifinals with a 6-3, 6-4 win over UCLA sophomore Jennifer Brady.
Elbaba battles former Stanford star Kristie Ahn in the other semifinal tomorrow. Ahn posted a 6-4, 6-1 win over North Carolina sophomore Hayley Carter.
The women's singles winner of the American Collegiate Invitational will be guaranteed a wild card into the qualifying draw of the 2015 US Open. Wild card entry into the main draw will be awarded to the women's champion if she's ranked No. 150 or better.
Collins, the reigning NCAA singles champion, made her US Open debut this year. Collins extended No. 2-seed Simona Halep to three sets, but lost 6-7(2), 6-1, 6-2 in the opening round of the main draw.
Elbaba has earned three ITA All-America honors, including a pair of singles honors. In 2013-14, Elbaba posted a 31-6 singles record and finished the season ranked sixth in the final ITA rankings.
Fans can also follow Elbaba and Collins during the tournament online at USOpen.org.