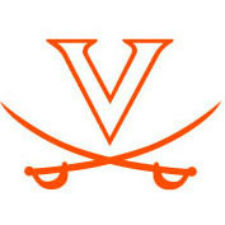 Virginia tennis star Danielle Collins (St. Petersburg, Fla.) officially received her wild card entry into the main draw of the 2014 U.S. Women's Open, set for Aug. 25-Sept. 8 at the USTA Billie Jean King National Tennis Center in Flushing, N.Y.
Collins earned the wild card into the main draw by winning the 2014 NCAA singles championship, becoming the first woman in the program's history to win an NCAA crown. Collins earned ITA All-America recognition and her 37 singles wins in 2013-14 rank second all-time at UVa for a single-season.
Collins also helped UVA to its first Atlantic Coast Conference regular season and tournament championships and first NCAA quarterfinal appearance in school history. The All-ACC first-team performer earned Most Valuable Player honors at the ACC Championship by going 2-0 in singles and 3-0 in doubles.
Collins will prep for the U.S. Open at this weekend's Connecticut Open, beginning with singles qualifying on Friday (Aug. 15).
"We are very proud of Danielle and happy for her to have earned these great opportunities," Virginia head coach Mark Guilbeau said. "Competing in a top-tier WTA event at the Connecticut Open and then in the main draw of the U.S. Open are incredible steps for her as a player, and will certainly provide her with valuable experience as she continues to elevate her tennis level and career path. We are very thankful to the USTA and the U.S. Open committee supporting the wild card selections. We also thank Anne Worcester and her staff at the Connecticut Open for their support and generosity.
"Danielle has been training extremely hard on and off the court to be ready for these opportunities. She is a tremendous competitor and will be ready to play some great tennis. These steps also represent and are a reflection of our entire UVa women's tennis program, and the great work that Danielle and each of her teammates put in throughout the year. Troy and I are very proud of all of them."
Fans can follow Collins at both tournaments at CTOpen.org and USOpen.org.