UVa. freshman midfielder Jordan Allen (Rochester, N.Y.) moved into the professional ranks Tuesday (Dec. 31) when he signed a Homegrown contract with Real Salt Lake of Major League Soccer.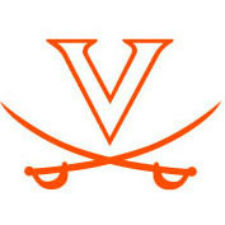 Allen was a key figure in the Cavaliers' run to the 2013 NCAA College Cup. A third-team All-ACC honoree, Allen also was named to the second team of the NSCAA's South Atlantic Region Team and was an ACC All-Freshman Team honoree.
Allen was one of three Cavaliers to start all 24 games this season and tied for the team lead with five assists. He recorded three goals and 11 points in 2013. Allen scored the game-winning goal in the NCAA quarterfinals against UConn to send the Cavaliers to the College Cup; he also recorded goals in the regular season against St. John's and Syracuse.
Allen played at Real Salt Lake's Arizona Academy from August 2011 to December 2012. He was named the U.S. Soccer Developmental Academy Player of the Year and USSDA Western Conference Player of the Year and earned a spot on the USSDA Starting XI Team of the Year for the 2011-2012 season.