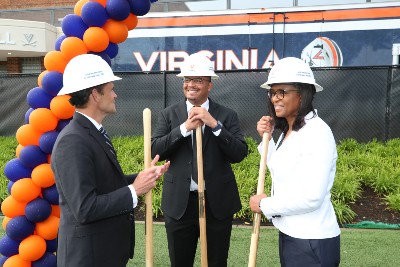 I wrote to University of Virginia President Jim Ryan to implore him to not let UVA fall into the throes of realignment mania and make a dumb decision to bolt the ACC for the SEC or Big Ten, and he wrote me back.
I wish I could say the response contained something newsworthy, but it didn't.
"Thanks for this note; I agree that UVA needs to focus on what's best for our student-athletes and the football program's sustainability," Ryan wrote.
"This decision is ultimately up to the Board of Visitors, but I know it is a decision that is not being taken lightly," Ryan said.
I get it, he has other big fish to fry. The governor is trying to neuter him with appointments of a group of neanderthals to the Board of Visitors, for one.
Another: I did my best to tear the University a new one with a critique of the lack of support for students from low-income backgrounds.
"The direction in which our program continues will be well-considered, placing our students and the University's integrity at the center," Ryan said.
I can only hope so.
"Thanks again for writing, and I hope you're resting up this summer for a great football season — I've heard nothing but good reports from Coach Elliott," Ryan said.
I'm famously expecting the same.