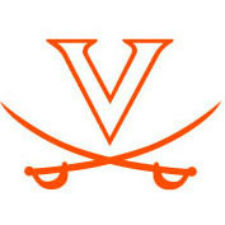 The UVA women's soccer program announced that Ron Raab has been elevated to associate head coach. Raab, who is entering his 14th season with the program, is starting the eighth year of his second tenure with the Cavaliers.
"Ron has been such a huge part of our program's success over his time at Virginia that this title seems long overdue," said head coach Steve Swanson. "With the growth of our sport, especially in the last decade, it is so important to have a coaching staff that has experience recruiting, coaching and making decisions on behalf of the team. We are fortunate at Virginia to have such a capable and qualified staff and no one personifies this more than Ron. He is the consummate professional and someone that is well respected throughout the country for his character, class, knowledge and leadership skills. I know our entire program is thrilled for Ron and look forward to his continued presence on the Klöckner sidelines for years to come."
Raab served as an assistant coach at UVa from 1997-2000 and rejoined the program in 2004 as a volunteer assistant. In the seven seasons since Raab returned as a full-time assistant with the Cavaliers in 2006, the team has posted a 112-31-21 record, won the 2012 ACC Championship, the 2013 ACC regular season title and reached the 2013 NCAA College Cup. Virginia has set the school record for goals in each season the past two years, including a nation-leading 78 goals in 2013. In 2012, Raab served as Virginia's interim head coach for eight games while Swanson was serving as head coach of the United States U-20 Women's National Team at the FIFA U-20 Women's world cup.
In between his two stints on the Virginia staff, Raab was the head coach at Evansville for three seasons.