The UVa. baseball team released its 2014 schedule on Tuesday (Nov. 5). The Cavaliers will play 34 home games as part of their 55-game schedule.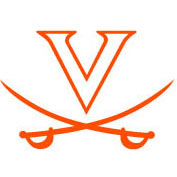 Virginia's schedule includes 34 contests against 15 teams that won at least 30 games a year ago, including 22 games against 10 programs that advanced to the 2013 NCAA Tournament (UNC Wilmington, William and Mary, Towson, Virginia Tech, Clemson, North Carolina, Florida State, Liberty, Georgia Tech and Miami).
"We've put together a non-conference schedule that will challenge our team and complement the competition we'll face in the ACC," head coach Brian O'Connor said. "It's important for our program to continue to grow our fan base and attract capacity crowds for our home games.  The fans have played a big part in the success we've had at Davenport Field in recent years and we look forward to having a great home field advantage this spring."
The Cavaliers open their season on Feb. 14 in Wilmington, N.C., at UNC Wilmington's Hughes Bros. Challenge. Virginia will face Kentucky (Feb. 14), VMI (Feb. 15) and the host Seahawks (Feb. 16) in the tournament.
UVa returns to Charlottesville to kick off a 10-game homestand with its home opener Feb. 18 against William and Mary before battling East Carolina Feb. 21-23 in a three-game weekend series. UVa also will play a three-game weekend series against Monmouth (Feb. 28-March 2) as part of the homestand.
Virginia begins 10 weekends of ACC play on March 7 with a three-game series at Duke. The Cavaliers start their home ACC slate the following weekend against Boston College (March 14-16), which returns to the schedule after a two-year hiatus.
UVa also will face Virginia Tech (March 28-30), Clemson (April 11-13), North Carolina (April 18-20) and Georgia Tech (May 9-11) in ACC series at Davenport Field; each of the four teams reached the NCAA tournament last year, with UNC advancing to the College World Series.
UVa will play road series against Miami (March 21-23), Pittsburgh (April 4-6), Florida State (April 25-27) and Wake Forest (May 15-17). The Cavaliers will be playing conference newcomer Pitt for the first time since the 1981 season. Miami and FSU each were NCAA tournament participants last season.
Virginia will not face Maryland, NC State or conference newcomer Notre Dame in ACC play this season.
The Cavaliers have home-and-home series in non-conference play with James Madison, Old Dominion and VCU. UVa will entertain JMU on March 11 before returning to Harrisonburg on April 8. The Cavaliers play host to ODU on March 5 and on April 29 will make their first trip to the Tidewater region since May 16, 2006, when they take on the Monarchs at Harbor Park, home of the triple-A Norfolk Tides. UVa plays VCU at The Diamond in Richmond on April 22, with the Rams returning the trip May 13 in Charlottesville.
The ACC Baseball Championship returns to NewBridge Bank Park in Greensboro, N.C., in 2014. The tournament expands to 10 teams and six days this season, running from Tuesday, May 20 to Sunday, May 25.
The regular-season schedule is subject to change based on broadcast selections made by the ACC's television and digital media broadcast partners. Both dates and times of games could be altered.
Virginia owns the most wins in Division I baseball over the last five seasons, with 245 victories. Following a 50-win season and a trip to the NCAA Super Regional for the fourth time in five seasons in 2013, Virginia returns 23 letterwinners, including seven position starters. UVa welcomes nine newcomers to the program this season.
2014 Season Ticket Information
Virginia 2014 baseball season tickets go on sale Monday, Nov. 11. 2013 Virginia baseball season ticket holders should expect to receive their electronic application by email on Nov. 11 and a paper application in the mail in mid-November. Fans may renew their 2013 season tickets online by logging into their individual ticket account at VirginiaSports.com/tickets beginning Monday, Nov 11. The priority ordering deadline is Friday, Dec. 6.
A three-month payment plan is available to fans who purchase season tickets by the priority-ordering deadline.
Fans may purchase tickets online at VirginiaSports.com or through the Virginia Athletics Ticket Office in Bryant Hall at Scott Stadium. The ticket office is open Monday through Friday from 9 a.m. until 5 p.m. for in-person or telephone purchases. Telephone purchases can be made by calling 1-800-542-UVA1 (8821) or locally at 434-924-UVA1 (8821).