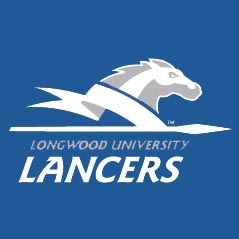 Deville Smith carried ut Martin through the second half and scored 13 of his 16 points over the final 20 minutes of the game to lead the Skyhawks to a 77-67 win over Longwood Saturday evening Willett Hall.
The win gives ut Martin (5-2) five wins over the past six games with the Skyhawks' only loss during that stretch a 75-64 defeat at Nebraska.
Saturday's win over Longwood (3-6) saw ut Martin withstand more late-game heroics from Lancer point guard Quincy Taylor, who reeled off a game-high 26 points just three nights after netting a career-high 34 in the Lancers' dramatic 74-73 comeback win over Dartmouth Wednesday. But Smith derailed Longwood's bid at a second-straight double-digit comeback by nearly matching Taylor point-for-point in the second half to help hand the Lancers' their first home loss of the season.
Smith did all of his damage in transition and from the three-point line, but the bulk of the Skyhawks' production came in the paint and at the free throw line. Playing against a Longwood interior that was hampered by the absence of foul-plagued center Lotanna Nwogbo, ut Martin hit 19-of-30 (.633) shots from inside the three-point line and sank 24-of-29 free throws.
With the 6-8, 255-pound Nwogbo's minutes limited after two first-half fouls, ut Martin went on to outscore the Lancers 38-29 in the 19 minutes their big man wasn't on the court. Nwogbo's absence opened the interior for the ut Martin trio of forwards Twymond Howard, Myles Taylor and Javier Martinez, who combined for 32 points and 11 rebounds, including 22 points in the second half.
"It's a domino effect when Lotanna comes out the game," Longwood head coach Jayson Gee said. "We're a significantly different basketball team when he's on the floor, and people have to worry about him when he's out there. If anything, this game showed Lotanna the value he brings for us when he's on the court."
Nwogbo entered the game ranked among the Big South's top 10 in points per game, rebounds per game, field goal percentage and free throw percentage, and he contributed 11 points and six rebounds in his 21 minutes of action Saturday. He came back with a vengeance against ut Martin in the second half, scoring 11 points over his final 13 minutes with two explosive dunks, but the Skyhawks' double-digit lead stood up to his late surge.
That lead sank to seven points with eight minutes remaining after Taylor took over the game and keyed a 7-0 run in which he assisted on a Ryan Badowski three-pointer and then hit back-to-back contested layups, all in a span of under three minutes. After ut Martin first-year head coach Heath Schroyer called a timeout, however, the Skyhawks went right back to work inside and responded with a 10-2 run that included four straight layups.
"The goal is to make this a setback and not a loss," Gee said. "To this point, our players' attitudes have been great. They've responded to our coaching and our correction, and I don't see anything changing in that area. But we have to get ready for our conference season, and this game right here has to help us get better."
Gee pointed specifically to Longwood shooting over 40.0 percent from three-point range for the third straight game. Longwood's big three combination of Taylor, Shaquille Johnson and Lotanna Nwogbo all scored in double figures and combined for 48 points. Those three have combined for at least 40 points in five of the six games they have played together this season.
"We just have to get some other guys going, and the biggest thing is we have to get our team going," Gee said. "Twenty-eight percent [field goal percentage] in the first half and 58 percent in the second half, I'm not so sure we're a 58 percent team and I know we're not a 28 percent team. We have to get guys going offensively. When you're not scoring offensively, it takes your mojo away on the defensive end. We have some things that are having a domino effect in different areas, but we've got a few days to figure it out."
The Lancers will now get a seven-day break between games for the university's exam week. Longwood returns to the court on Dec. 14 in a road game at UMBC in Baltimore, Md.