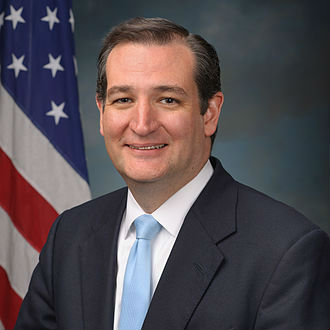 Republican presidential front-runner Donald Trump is 0-for-1 this election season after an upset loss in Iowa to Texas U.S. Sen. Ted Cruz.
Cruz, who had trailed in the polling in the week leading up to Monday's caucuses, received 27.7 percent of the vote, outpacing Trump, who had 24.3 percent, and Florida U.S. Sen. Marco Rubio, a close third at 23.1 percent.
Ben Carson, who two months ago emerged for a few weeks as a top challenger to what had seemed then to be Trump's race to lose, was a distant fourth with 9.3 percent.
One-time presumed favorite Jeb Bush, the brother of former two-term Republican President George W. Bush, sixth at just 2.8 percent.
The race now shifts to New Hampshire, where Trump is a heavy favorite, albeit one suffering from the bruises to the ego that a loss in Iowa can leave.
Two polls released on Monday had Trump ahead of the field in New Hampshire by 25 points, and a third had him with an 18-point lead on the next candidate.
New Hampshire voters go to the polls on Feb. 9. The next primary after New Hampshire is South Carolina on Feb. 20.
Virginia voters get their say in the Super Tuesday primaries set for March 1.