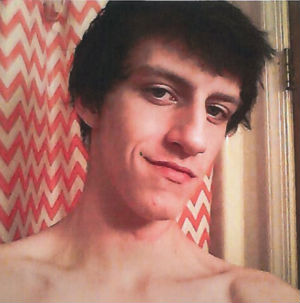 The Waynesboro Police Department has received credible leads that missing Waynesboro teen Brandon Wallace is at his mother's residence in the vicinity of Columbus, Ohio. However, the leads did not provide any information on Wallace's present medical condition.
The focus of the search for Brandon has now shifted to Ohio and the Waynesboro Police Department is working with law enforcement agencies there to assist in the search for Brandon.
First News Report: Dec. 16, 2014 The Waynesboro Police Department is requesting assistance from the community to locate a runaway juvenile. Family members reported Brandon Lee Wallace, 16 years old, of Waynesboro missing on December 5, 2014.  Wallace was last seen on that December 4 at approximately 11 p.m. at his family residence on South Winchester Avenue.  Brandon was recently diagnosed with a serious medical condition and the family and police department are concerned that if he does not receive treatment immediately for it that he could suffer some critical health problems.
Brandon Wallace is a
White male;
6'1";
155 pounds;
Tattoos of stars on his right forearm and wrist;
Long scar on his neck beginning from his left ear;
Anyone with information regarding Brandon's whereabouts this incident is urged to call the Waynesboro Police Department at (540) 942-6675.