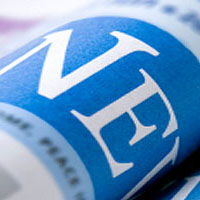 Central Shenandoah EMS Council is pleased to announce that we have hired two new educators to join our staff. The addition of two new educators is key to our ability to offer a full range of EMS educational programming to include our new paramedic training program which is on track for the fall of 2015.
Carolyn Rinaca
Dr. Carolyn Rinaca has been selected to fill the position of Education Training Specialist for the Council. Dr. Rinaca has been a nationally registered paramedic since 1985 and is a registered nurse (RN).
She retired from Newport News Fire Department (Newport News, VA) as a Paramedic/Firefighter after 24 years of service.
She also has experience as the Paramedic Program Coordinator at George Washington University. She earned an MBA (1993) and Ph.D. in Health Services Research (2006) from Old Dominion University.
Chelsea White
Chelsea is a Nationally Registered Paramedic who has been working for the Staunton- Augusta Rescue Squad as career staff for the last two years. She received her Bachelor of Science in Biology from James Madison University and her Associates of Applied Science in Emergency Medical Services from Piedmont Virginia Community College.
Chelsea has had several years of experience in the medical field including her most recent position as an emergency department technician in the emergency room at the University of Virginia Health System.
Additionally, Chelsea has served as CSEMS Adjunct Faculty since 2010. She volunteered with the Harrisonburg Rescue Squad for three years while in college and is currently a volunteer with Kerrs Creek Fire Department.
About Central Shenandoah EMS Council, Inc.
The Central Shenandoah EMS Council (CSEMS) provides regional and sub- regional planning and technical support services to its five cities and five counties, eleven towns and many public agencies within its boundary.
CSEMS's member localities are the cities of Buena Vista, Harrisonburg, Lexington, Staunton and Waynesboro and the counties of Augusta, Bath, Highland, Rockbridge and Rockingham. CSEMS provides many EMS related services to a geographic area of 3,439 square miles with a population of over 278,000 making it the Commonwealth's largest planning district, geographically speaking, and fifth largest in terms of population. It is located along the I-81 & I-64 corridors in the Central Shenandoah Valley.