The top-seeded UVa. women's soccer team opened play in the 2013 NCAA Tournament with a 5-0 victory over Saint Francis (Pa.) Friday night in front of 1,611 fans at Klöckner Stadium. Sophomore forward Makenzy Doniak (Chino Hills, Calif.) recorded her first career hat trick to lead the Cavaliers (21-1) into the second round, while the Red Flash ends its season at 13-8-1.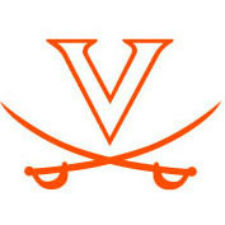 Junior midfielder Morgan Brian (St. Simons Island, Ga.) and sophomore forward Brittany Ratcliffe (Williamstown, N.J.) also scored for the Cavaliers, who tallied a season-high 37 shots. Junior midfielder Danielle Colaprico (Freehold, N.J.) added a pair of assists.
"I am happy with the result and with the performance," said head coach Steve Swanson. "I thought we were sharp and moved the ball effectively, especially in the first half. We had a good focus this week in practice and that carried over into tonight's game. I think we feel a little better about where we are now compared to a week ago."
Virginia controlled play from the opening whistle and took a 1-0 lead in the 19th minute of play. Senior midfielder Kate Norbo (Roanoke, Va.) delivered a pass to Doniak, who fired a shot from the middle of the box for the opening goal of the night. Two minutes later, Doniak struck again to double the advantage. She stole a poor back-pass to the keeper and fired a shot past her for the second goal of the night. The lead was extended to 3-0 in the 31st minute as Brian headed in a corner kick from Colaprico for her 13th goal of the season. The Cavaliers took that advantage into the break.
Doniak completed her hat trick in the 63rd minute as she headed in a cross from Colaprico. It was the 14th hat trick in program history and the fourth by a Cavalier in the NCAA Tournament. She joins Angela Hucles (1997 vs. James Madison), Lindsay Gusick (2001 vs. Cincinnati) and Kelly Hammond (2004 vs. James Madison) as the only Virginia players to tally three goals in a postseason game. Her three goals gives her 18 for the season, which places her in a second place tie on the Virginia single-season scoring list with Hucles (1997) and is just two shy of Caroline Miller's school-record 20 goals last season.
Virginia closed out the scoring in the 83rd minute with Ratcliffe's 12th goal of the season. She headed in a cross from senior defender Molly Menchel (Alexandria, Va.), who tallied her sixth assist of the season.
Overall, Virginia outshot Saint Francis 37-3 and had a 12-1 corner kick advantage. First-year Morgan Stearns and senior Danielle DeLisle each made one save in goal for Virginia, while Abbey Collins made six saves for Saint Francis.
"I thought our ball-movement was good tonight," said Swanson. "Sometimes when teams drop back that far, you tend to not play as fast as you normally should. We didn't let that happen. We tried to find the space, which was on the flanks, and we got some good goals from crosses."
With the victory, Virginia remains one of five schools to have advanced to the second round of the NCAA Tournament every season since the event grew to 64 teams in 2001. They are joined by North Carolina, Portland, Texas A&M and UCLA in accomplishing the feat.
The Cavaliers will host second and third round NCAA Tournament action next weekend at Klöckner Stadium. Virginia will play either Georgetown or La Salle on Friday night at 7 p.m. Friday's first game will be between Penn State and Wake Forest/Morehead State at 4 p.m. The winners will play in a round of 16 game on Sunday.