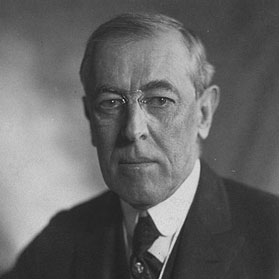 Your mother might tell you that being loved by her family is all she could ask for on Mother's Day. But the fact remains that this is the one day of the year to celebrate Mom officially, so why not make sure that it's an enjoyable and memorable occasion; and what better place to celebrate the 100th anniversary of Mother's Day than in the Gardens of the Woodrow Wilson Presidential Library.
After all it was Wilson, who on May 9, 1914, issued the proclamation that established Mother's Day as a National Holiday. So celebrate Mom, Saturday May 10 from 3-6 pm, in the Historic Gardens of the Woodrow Wilson Presidential Library at 20 North Coalter Street Staunton, Virginia and enjoy the music of Lark in the Meadow, Sara Petras, and Valerie McQueen while tasting some of the best wine and beer the Shenandoah Valley has to offer.
Admission is free to the public thanks to the generous support of sponsors John Huggins of Shenandoah Concerts, John and Shelby Higgs of Barren Ridge Vineyards, Three Notch'd Brewery, and Cheryl and John Huggins of Shenandoah Hops.