Louisa County High School in Louisa County is the statewide high school division winner of the 2017 Arrive Alive teen safe driving campaign sponsored by Youth of Virginia Speak Out About Traffic Safety (YOVASO), the Virginia State Police (VSP), and the Virginia Department of Motor Vehicles Highway Safety Office in partnership with Allstate and State Farm Insurance.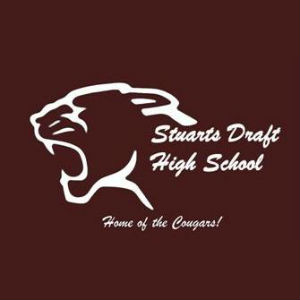 Stuarts Draft High School in Augusta County placed second and Randolph-Henry High School in Charlotte County placed third.
"We are honored and thrilled to receive this year's Arrive Alive campaign award," explained Corporal Robert Sarnoski, School Resource Officer and YOVASO Club Sponsor at LCHS. "Members of the LCHS YOVASO club worked hard to encourage safe driver and passenger behaviors among their peers. The key to our success was the tremendous support received from the Louisa community, school administrators/faculty, and YOVASO staff.  We look forward to expanding our YOVASO efforts in the new school year."
Middle school winners of the "Arrive Alive" campaign are Forest Middle School in Bedford County, first place; Central Academy Middle School in Botetourt County, second place; and Drew Middle School, Stafford County, third place.
"I am grateful to the Forest Middle School community, Bedford County Sheriff's Office, YOVASO staff, and especially our club members for helping make this year's Arrive Alive campaign a great success," explained Deputy Adam Hopkins, School Resource Officer and YOVASO Club Sponsor at FMS. "It's my hope this achievement will help motivate our club and other students at FMS to continue encouraging passenger, pedestrian, and bike safety in our school and community."
More than 60 high and middle schools in the Commonwealth participated in the annual Arrive Alive campaign that ran from March 20 to May 5, 2017. The high school campaign focused on reducing risks and preventing teen driver-related crashes during the high-risk warm weather months and during prom and graduation celebrations. The middle school campaign addressed passenger, pedestrian and bike safety, as well as establishing safe driving attitudes and behaviors prior to the driving years.
Winners in the high school division were selected based on their creative project, which was developed by students and emphasized the Arrive Alive campaign theme and messaging. The creative project was given the highest weight and was judged on content, percentage of student involvement, and creativity.
Other judging criteria included educational and awareness activities aimed at changing driving attitudes and behaviors and the results of pre- and post-campaign distracted driving checks to discourage distracted driving among students.  The results of the distraction checks showed a 12% overall decrease in distracted driving among students at participating schools from pre-campaign to post-campaign.
Middle school division winners were selected based on their creative project and educational and awareness activities on passenger, bicycle, and pedestrian safety.
"Car crashes remain the number one cause of injury and death for U.S. teens aged 15-20," explained Casey Taylor, YOVASO Program Development Coordinator. "Last year in Virginia we saw our first increase in the number of teens killed in crashes in four years. We don't want to see that number increase anymore, and in order for that to happen we have to continue promoting peer-to-peer initiatives like Arrive Alive."