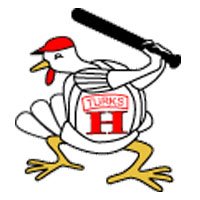 A four run top of the ninth inning gave the strasburg express an 8-5 win over the Harrisonburg Turks on Saturday night.
The Express tied the game at 5-5 when second baseman Billy Motroni's single was followed by pinch hitter Anthony Payne's RBI double. Turks pitcher Brett Morgan then walked the bases loaded, allowing designated hitter Joe Camp's bloop single to score three runners.
Left fielder Eric Kalbfleisch did not record a hit, but had two sacrifice flies. Third baseman Matt Rose went 2-3 at the plate with two RBIs. In four innings of relief, Morgan struck out six batters and took the loss. Strasburg pitcher Brock Hunter allowed no runs in an inning and two thirds and recorded the win.
The Express improve their record to 2-0, while the Turks fall to 1-1. Harrisonburg travels to play the Staunton Braves at 7:30 p.m. on Sunday.