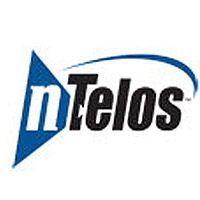 Sprint Corporation ("Sprint," NYSE: S) and ntelos Holdings Corp. (NASDAQ: NTLS) today announced that Sprint and ntelos Inc. ("nTelos") reached an amended agreement to extend their Strategic Network Alliance ("SNA") through 2022.
Under the agreement, nTelos will continue to serve as the exclusive network provider for Sprint in the SNA territory, which covers approximately 2.1 million people in West Virginia and the western part of Virginia. In addition, Sprint customers will gain access to nTelos's recently launched 4G LTE network and nTelos will have access to Sprint's 800 MHz, 1.9 GHz and 2.5 GHz spectrum throughout the territory. nTelos plans to maximize the network experience for both its retail and wholesale customers by committing to expand and build its 4G LTE network in the SNA territory to specifications aligned with Sprint's network modernization program.
"Extending our agreement with nTelos illustrates Sprint's long-term commitment to enhancing competition by partnering with rural wireless carriers to provide faster networks, better coverage and more choice to Americans in underserved areas," said Michael C. Schwartz, Sprint senior vice president of Corporate and Business Development. "The continuation of our long-standing relationship with nTelos allows Sprint to maximize our spectrum assets, reduce capital expenditures and provide our customers in western Virginia and West Virginia with expanded 4G LTE services."
"Sprint and nTelos have been close partners since 1999, and today's announcement further solidifies our relationship," said James A. Hyde, CEO of ntelos Holdings Corp. "The amended agreement will provide both nTelos and Sprint with a state-of-the-art network in the SNA territory from which each company can better serve our customers, compete more effectively and grow our respective market share. By making additional investments in our network, we expect to satisfy the growing voice and data needs of our largest customer as well as those of our retail subscribers and other wholesale partners. In addition, the agreement enhances our retail offering by providing nTelos customers with access to the Sprint Spark 4G network. We are excited to begin this next chapter of our relationship with Sprint and leverage it to find new and accretive ways to grow nTelos."
Sprint's agreement with nTelos builds on initiatives announced in March by Sprint, the Competitive Carriers Association and NetAmerica Alliance that seek to accelerate the deployment of 4G LTE coverage throughout underserved American communities. The programs foster a competitive 4G LTE wireless ecosystem — reducing roaming costs for carriers and improving competition, while expanding Sprint's coverage by giving its customers the ability to roam on regional and rural carriers' networks.
For additional details related to the SNA Agreement, please see the ntelos Holdings Corp. Form 8-K filed with the Securities and Exchange Commission on May 22, 2014.