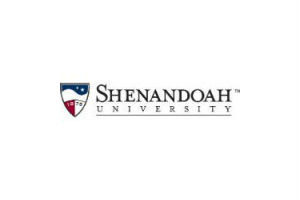 Shenandoah University's brand-new marching band will make its official game day debut on Thursday during the women's field hockey season opener against Gettysburg College at Aikens Stadium.
The 73-member Shenandoah University Marching Band, under the leadership of Director of Athletic Bands Shaun Evans, D.M.A., will support the women's field hockey team while performing from the sideline during the 7 p.m. contest, which also marks the debut of SU's newly renovated athletic facility.
"We are very excited to support our women's field hockey team in their first game of the season," Dr. Evans said. "The SU Marching Band will be cheering and performing a number of songs from the sideline to keep the energy level elevated as our Hornets take on the Bullets."
The marching band, which provided music during new student Move-In Day and convocation on Aug. 24, will perform its first football game halftime show – in full uniform – on Saturday, Sept. 10, when the Hornets host North Carolina Wesleyan.
"I think this is the performance all of our members are waiting for," said Zach Freshwater '23, SU's first drum major. "Saturday night under the lights, in front of a big home crowd cheering on our Hornets from the stands, is going to be a truly amazing experience. I think the marching band has so much potential to make those lights shine even brighter and really pump up our crowd to support the football team on their very first home game of the season. We already have so much support from our community and faculty, so I am very much looking forward to leading the band out for our premier performance of the season."
Freshwater, a student in Shenandoah's music education program, leads the marching band's 18-person student leadership team.
The marching band includes a full rock band composed of two guitars, a bass guitar, a drum set, a keyboard and a synthesizer. Accompanying the band is a six-member color guard and feature baton twirler Peyton Gaida '26, who was a junior solo finalist at the 2021 United States National Baton Twirling Championships in Daytona Beach, Florida. Gaida is a musical theatre student.
"The marching band has been working really hard these last two weeks to get our show ready for our first performance," Freshwater said. "We also have been practicing what we'll play during games to help cheer on our field hockey team and liven up the atmosphere for all our fans. I think the Shenandoah University community is in for a treat this Thursday and I am really excited for our first performance."
The Shenandoah University Marching Band will perform at all five home football games this fall, as well as the Shenandoah Apple Blossom Festival Grand Feature Parade next spring.