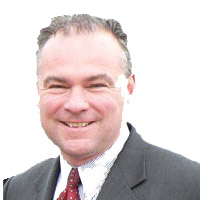 U.S. Sen. Tim Kaine joined 20 of his colleagues to write a letter to Secretary of Health and Human Services (HHS) Sylvia Mathews Burwell on the national strategy to address opioid abuse being developed by HHS. In the letter, Kaine and his colleagues urged HHS to focus on overdose education, access to substance abuse treatment services, and the distribution of naloxone, an antidote that stops the effects of an opioid overdose for a short period of time. Specifically, they encouraged HHS to expand surveillance and data collection around opioid abuse and include innovative ways to integrate naloxone into the health care delivery system.
"Given our shared concern about the growing rate of overdose deaths associated with heroin and prescription painkillers, we urge HHS to ensure that overdose prevention, specifically through the use of naloxone and other similarly effective drugs, figures prominently in the 2015 National Drug Control Strategy, as well as the Administration's Fiscal Year 2016 budget proposal," the Senators wrote. "Despite the life-saving capabilities of naloxone, its use in overdose prevention is not widespread. A comprehensive plan for reducing overdose deaths should include adequate financial assistance for state and local governments, as well as community organizations, to purchase and distribute naloxone to first responders, law enforcement officials, medical facilities, and members of at-risk individuals' communities."
This summer, Kaine participated in a Project REVIVE training session in Lebanon, where he and other participants learned how to administer naloxone. He also recently visited Richmond-based pharmaceutical company Kaléo, which received fda approval for its new naloxone auto-injector delivery system EVZIO™. Kaine co-sponsored the Opioid Overdose Reduction Act bipartisan "Good Samaritan" legislation that would protect individuals from civil liability who prescribe naloxone.
In June, Kaine joined 11 members of the Virginia Congressional Delegation to call on Governor McAuliffe to establish a statewide task force to address the growing heroin epidemic in Virginia. Governor McAuliffe answered their call by forming a task force in September. Kaine has also raised concerns over drug abuse in Virginia with White House Drug Policy Acting Director Michael Botticelli and in a letter to U.S. Food and Drug Administration (FDA) Commissioner Margaret Hamburg, which focused on the recent fda approval of Zohydro ER and how it could potentially heighten the public health risk of opioid abuse in Virginia.