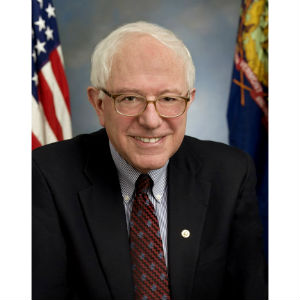 Bernie Sanders won Tuesday's West Virginia Democratic presidential primary, receiving 51.4 percent of the vote in a convincing victory over Hillary Clinton.
Clinton is still the presumptive nominee, sitting at 2,239 delegates, 144 short of what she needs to clinch the party nomination before the Democratic Party convention this summer.
But the fact that she suffered another primary defeat to Sanders was not lost on Republican National Committee chairman Reince Priebus, who tweeted this:
It is nothing short of embarrassing that Hillary Clinton has now been defeated twenty times by a 74-year old socialist from Vermont

— Reince Priebus (@Reince) May 11, 2016
OK, I'll bite. How embarrassing is it that this 74-year-old socialist from Vermont beats the presumptive Republican nominee, Donald Trump, in every poll?
And actually, that might be more an issue for the Democratic National Committee and its superdelegates.
Clinton's lead in the delegate race is largely based on her lead among the superdelegates.
Get them to flip, and the 74-year-old socialist from Vermont beats Clinton, then beats Trump in November.
This isn't what Priebus wants, is it? To goad the superdelegates to switch to Sanders to make November's defeat even more fundamental for the GOP?