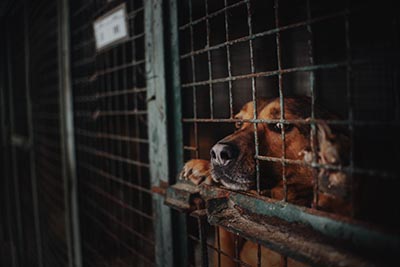 The Rockingham Harrisonburg SPCA has seen record setting intakes at the shelter and is reducing adoption fees for the second time this month.
"I have never seen our kennels so full in the three years I have been here. We have seen an unprecedented 30 percent increase in dog intakes this year," said Huck Nawaz, the executive director of the Rockingham Harrisonburg SPCA. "Our kennels are completely full and we are desperate to find adoptive homes quickly for both dogs and cats in our care."
Running July 11- 31, all dog and cat adoption fees are reduced to $25 thanks to a partnership with the Bissell Pet Foundation to Overcome Overcrowding.
The Bissell foundation sponsors reduced adoption fees through the summer national "Empty the Shelters" events hosted in 250 shelters in 42 states.
The Rockingham Harrisonburg SPCA is:
Participating in the Empty the Shelters event from July 11 – July 31
Reducing all dog and cat adoption fees to $25
Not requiring adoption appointments
"Shelters are calling me daily, and Bissell Pet Foundation is feeling the burden of overcrowding. With the euthanasia of homeless dogs up 22 percent in just the first quarter of 2022 alone, we knew we had to act quickly to help at-risk pets," said Cathy Bissell, founder of the Bissell Pet Foundation. "Empty the Shelters is the largest funded adoption event in the country, and by extending the event to three weeks, we can help meet the immediate need to save lives."
For more information on adoptable pets, visit www.rhspca.org/adopt