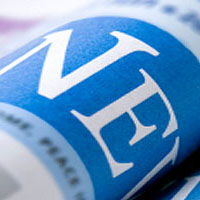 On Friday, May 9, the Harrisonburg Campus of American National University will hold its graduation ceremony at Bridgewater Church of the Brethren with special guest Don "Robin" Sullenberger as the commencement speaker.
Robin Sullenberger retired in 2013 as chief executive officer of the Shenandoah Valley Partnership. He is currently working as a consultant with SRI International. A native and resident of Highland County, he served five terms on the County's Board of Supervisors, retiring from the Board in 2011. In 2013, he was named by Virginia Business Magazine as one of the 50 Most Influential Virginians.
Sullenberger is a graduate of Virginia Tech and began his career as a teacher and coach in Bath County, Virginia. He later spent 10 years with Dominion Resources in various management positions, leaving as director of real estate.
Sullenberger is very active in the community having served on the following boards and organizations: Virginia State Board for Community Colleges; Council for Rural Virginia; Governor's Higher Education Commission (2010); Virginia Workforce Council; Virginia Broadband Roundtable; Shenandoah Valley Technology Council; Shenandoah Valley Workforce Investment Board; Shenandoah Valley Small Business Development Center; and Allegheny Mountain Radio Network Board Member.
During the graduation ceremony, the Class of 2014 will accept their new degrees after hearing from the guest speaker. In addition, selected graduates will receive awards for leadership and high academic achievements from the business, medical, and computer technology programs.
Founded in 1886, National College and American National University are dedicated to the training and education of men and women for a full life and a successful career in a number of fields in business, computers, and health care. National College and American National University offer more than 45 academic programs including master's degrees, numerous bachelor's and associate degrees, diploma programs, English as a Second Language, and corporate training. Serving 31 communities through campus locations in Virginia, West Virginia, Tennessee, Kentucky, Ohio, and Indiana, as well as a growing online student body nationwide, National College and American National University currently serve approximately 7,000 students annually.