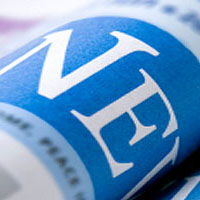 Pulaski Grow, an aquaponics business established in Pulaski County to provide youth job training opportunities, is among four finalists for the first-ever Rural Entrepreneurship Challenge.
The challenge provides an opportunity for individuals to showcase ideas and business innovations being developed in rural areas of the United States. It is a key component of the Rural Entrepreneurship Initiative, a joint effort between the American Farm Bureau Federation and Georgetown University's McDonough School of Business. Finalists were chosen from among more than 200 applicants.
Aquaponics is a closed-system form of agriculture that uses fish to supply nutrients to plants, which in turn clean the water in tanks used to house the fish.
Pulaski Grow was founded by director Lee Spiegel to teach job skills to teens. Based on the campus of a former elementary school, it is expected to eventually become a nonprofit organization and acquire two greenhouses. The first greenhouse will house 3,000 vegetable plants and several 500-gallon fish tanks stocked with tilapia. Spiegel intends for the facility to sell fresh produce and fish.
The four challenge finalists each won $15,000 and will pitch their business ideas to a team of judges at the 2015 AFBF Annual Convention in January. The judges will select a Rural Entrepreneur of the Year, who will receive an additional $15,000, and they will present a Peoples' Choice Award, which is worth $10,000 more.