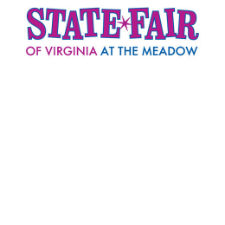 If you don't know the difference between a grand champion and a reserve grand champion, then this is the year to visit the livestock competitions at the 2013 State Fair of Virginia to get an answer.
Fairgoers can take free Moo U tours of the livestock competition areas throughout the fair's 10-day run. Walking tours will be led by guides with extensive agricultural backgrounds. They will take visitors through the competition areas and give them facts about what's going on and about the animals involved.
"We answer your questions and make it fun," said Moo U owner and founder Jeannene Xanthus.
Xanthus started the Texas-based business seven years ago after attending a cattle show and seeing spectators who were interested but not familiar with what was happening.
For 50 minutes, Moo U guides tell fairgoers about pigs, cattle, sheep and goats, the care they get on farms and what makes a winner in the show ring.
"I want to give facts to the consumers to make educated decisions about our industry," Xanthus said. "We have spoken to thousands of people, and many bring their families back year after year."
This year's State Fair will have a full complement of beef cattle, meat goat, dairy cattle, dairy goat, sheep and swine competitions. All will be held on a portion of The Meadow Event Park south of state Route 30, in the venue's Equine & Livestock Complex.
"When fairgoers go through the entrance, they will see the livestock tents immediately and hopefully will take the opportunity to start their fair visit there," said Glenn Martin, State Fair livestock and events manager. This is a great chance for the public to get closer to livestock and horses and ask questions of show participants."
This year's fair will include family favorites and some new attractions as well—racing pigs and disc-catching dogs; professional rodeo and Chincoteague ponies; circus thrills and a mystifying magic show; Young MacDonald's Farm; grizzly bears; chain saw sculpting; Virginia Tech Block & Bridle Club barbecue and Virginia State University fried fish; funnel cakes, fried Oreos and chocolate-covered bacon. Bands and other ensembles from across Virginia will perform throughout the day on the local music stage in the Triple Crown Amphitheater.
Visit StateFairVa.org/tickets for all available discounts and ticket options and to purchase tickets online. General admission tickets include all concerts, exhibits and attractions. Admission does not include rides; ride tickets and unlimited ride wristbands will be available for purchase inside the fair.
Parking at The Meadow Event Park is free.
Tickets will be available by mid-September at BB&T locations in the bank's Central Virginia region, which includes Richmond, Charlottesville, Fredericksburg and Petersburg, and at most Martin's Food Markets stores in the Richmond, Ashland, Tri-Cities and Williamsburg areas.
This year's State Fair of Virginia will run from Sept. 27 through Oct. 6. Information is available atStateFairVa.org.
The State Fair is held each fall at its permanent home at The Meadow Event Park in Caroline County. The fair's mission is to increase agricultural and natural resource awareness and interest through educational programs, exhibitions and competitions in a fun, family-friendly setting.