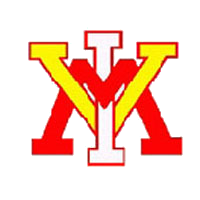 The Navy Midshipmen closed the game on a 12-2 run and held the VMI Keydets to 23 second half points en route to an 84-66 win in non-conference basketball action Tuesday night in Annapolis, Md.
The Keydets (4-6) never led in Tuesday's contest, but were within three at halftime, thanks in large part to three scorers in double figures. The second half was a different story, however, as Navy (3-7) held VMI to just 23 total points en route to the victory.
Tilman Dunbar led the way for the home team, scoring 26 points, while QJ Peterson led VMI with 23 markers, 13 of which came in the second half.
The homestanding Mids jumped out to an early 8-0 lead, and stretched that figure to 10, 20-10, at the 12:01 mark. After a brief VMI rally cut the lead to four at the 7:50 mark, Navy pushed the margin back to 11 with 3:46 left in the half, 41-30.
The Keydets, in one of their stronger pushes of the night, closed the period on a 13-5 run that made it a 46-43 game at the half. It was the closest VMI had been since falling behind 5-0 in the opening moments.
The second half started much like the first had – Navy pushed its lead to near double digits, 62-53, with 11:18 to play, but the Keydets rallied. After a Julian Eleby three-pointer, VMI was back within four just moments later, 62-58.
That was as close as the visitors would get. Navy scored eight of the game's next 11 points, and VMI got no closer than eight the rest of the way.
In addition to Peterson, VMI saw Eleby finish with 16 points and Weethee post 14 markers. Kevin Alter and Zach Fong were in double figures for Navy, joining Dunbar with 14 and 10 points, respectively.
The Keydets were held to a 23 of 65 night from the floor (35.4%) and made just seven of 32 shots (21.9%) in the second half. Three-point range told a similar story, with VMI making 7 of 34 for the game (20.6%) but only 3 of 22 in the final 20 minutes (13.6%).
Navy was 29 of 51 from the floor (56.9%) and 7 of 19 from long range (36.8%).
VMI basketball will return to action Saturday, as the Keydets play host to Marist in the team's final home game of the calendar year. Action is set to begin at 1 p.m.
QUOTES – VMI Head Coach Duggar Baucom
"It was the worst loss of my 10-year career here, not even close. We were never in a groove. We didn't show up for the first seven minutes. You start doing that and you are playing from behind. I thought we had them going a little bit at halftime down one possession, but we don't get a 3- pointer to the rim again and they get a layup and we never got closer."
"Credit Navy, they beat us every facet of the game. They were quicker to the ball, guarded us better, and they did everything they were supposed to do. We didn't do anything we were supposed to do."
"We were not ready to play and we were not focused to play offensively, defensively, assignment-wise, and certainly shooting the basketball."