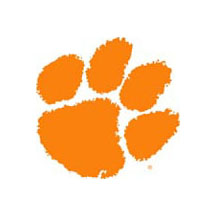 Rodney Hood hit both ends of a one-and-one with 3.8 seconds left, and Clemson couldn't get a shot off in the final seconds, allowing #3 seed Duke to escape with a 63-62 win over the Tigers in the finale of the 2014 ACC Tournament quarterfinals.
The Blue Devils (25-7, 14-5 ACC) had the game seemingly in hand midway through the second half, leading by as many as 13 early in the second half, and the margin was still at nine at 56-47 with 5:58 to go after a jumper by Rasheed Sulaimon.
But Clemson was not done. Scoring on six straight possessions, the Tigers (20-12, 11-9 ACC) went on an extended 15-5 run capped by in the lane by Rod Hall with nine seconds left that gave Clemson a 62-61 lead.
Hood took the inbounds pass full-court and was fouled. After hitting both ends of the one-and-one, Clemson set up a play to get the ball inbounds to Hall, who got the ball into frontcourt and the lane area before falling to the court after contact with a pair of Duke defenders.
There was no call on the contact, the buzzer sounded, and the game came to an end.
Jabari Parker led the Blue Devils with 18 points, though the ACC Freshman of the Year was just 6-of-17 from the field on the night.
Hall scored 13 to lead Clemson, which shot 51.2 percent (22-of-43) and held Duke to 40 percent from the field and just 3-of-13 shooting from three-point range.
Duke advances to the ACC Tournament semifinals Saturday against #7 seed NC State.