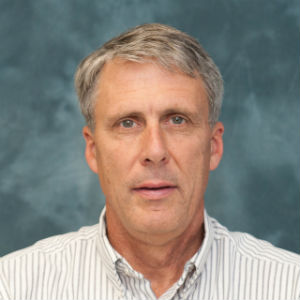 Dr. John Otho 'Rob' Marsh, an independent practitioner in Middlebrook and Raphine who is on the medical staff at Augusta Health, has been named the 2014 Country Doctor of the Year.
Presented by Staff Care, an AMN Healthcare company, since 1992, the Country Doctor of the Year Award recognizes the spirit, skill and dedication of exemplary physicians practicing in communities of 30,000 or less.
Before returning home to the Shenandoah Valley to practice in Middlebrook and Raphine, Dr. Marsh was a military physician.  He is still remembered among Delta Force families for founding the first full-service, full-time family practice clinic for Delta Force families.  He is also remembered for directing the medical care of Army Rangers and Delta Force soldiers in October of 1993—events that have been chronicled as Blackhawk Down.  Two days later, Dr. Marsh was seriously injured when a mortar hit his base, and he continued to direct the medical care of the other wounded in spite of his own injury.
Since returning to the Valley, Dr. Marsh has continued to serve in many ways.  His practice has offices in both Middlebrook and Raphine; he serves on the Board of Directors at Augusta Health; he is a preceptor for students from the University of Virginia School of Medicine; he is the sole provider for the residents of Blue Ridge Christian Home; he teaches Sunday School and serves as an elder at Old Providence Church; he is a volunteer firefighter, a farmer—and most importantly, a husband and father.
"The physicians, the nurses, and the administrators who work with Dr. Marsh are literally in awe of him," said Mary Mannix, CEO of Augusta Health.  "His impact on the standard of care in our area has been immeasurable.  We cannot imagine a physician more deserving of this honor."
Arrangements are underway for the formal presentation of the Country Doctor of the Year award, which will be scheduled for January or early February.
Additional information about the Country Doctor of the Year Award is located at www.countrydoctoraward.com.
Augusta Health is an independent, nonprofit community hospital whose mission is to promote the health and well-being of our community through access to excellent care.  Named one of the 100 Top Hospitals in America by Thomson Reuters in both 2011 and 2012, Augusta Health has also been nationally recognized by HealthGrades for clinical excellence and patient safety and has been named one of America's 100 Best Hospital by HealthGrades.  For more information about Augusta Health, its programs or its services, please contact public relations at 540.245.7329 or visit our website, www.augustahealth.com.