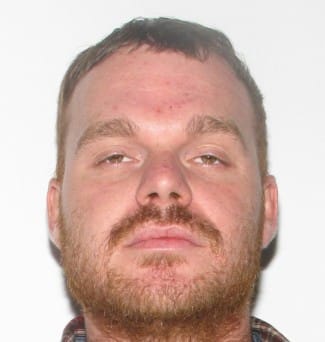 The man wanted in a Madison County hit-and-run was arrested on Friday night after a police chase that began in Waynesboro and ended in Rockingham County.
Joseph N. Jenkins, 35, of Madison, was being sought in connection with a two-vehicle crash on Route 29 south of Shelby on Thursday morning that led to the driver and a passenger in the second vehicle being transported to the UVA Medical Center for treatment of injuries.
Jenkins, according to Virginia State Police, fled the scene of the accident on foot, and was believed to be driving a 2015 Ford F-350 that was reported stolen from a business in Culpeper on Friday.
Waynesboro Police observed the Ford driven by Jenkins on Interstate 64 westbound at 8:30 p.m. Friday and tried to initiate a traffic stop, but Jenkins drove away at a high rate of speed into Augusta County, then northbound on Interstate 81 into Rockingham County, before he left the interstate to travel eastbound on Route 33.
It was on Route 33 that the Ford struck a tire deflation device that had been deployed by a Rockingham County sheriff's deputy.
Jenkins was taken into custody and transported to Sentara RMH Medical Center for treatment of minor injuries, and was then taken to the Middle River Regional Jail, where he was charged in Augusta County with one felony count of eluding law enforcement, one felony count of possession of stolen property, and one misdemeanor count of reckless driving.
There are additional charges pending in Rockingham County and, presumably, in Madison County as well.