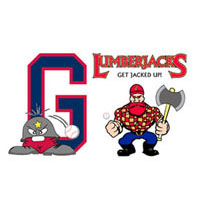 The Covington Lumberjacks scored two in the first and four in the third and coasted from there to an 8-3 win over the Waynesboro Generals Sunday night.
The loss was the fifth in seven games for Waynesboro (12-6), which now trails front royal by two games at the top of the Valley League standings.
Caleb Powell (freshman, Austin Peay) took the loss for Waynesboro, giving up six runs, three earned, on six hits in four innings of work.
Cole Gruber (sophomore, Nebraska-Omaha), Mike Marcinko (sophomore, Shippensburg) and Steve Pollakov (junior, Hawaii) each had two hits for the Generals.
Waynesboro returns to action on Tuesday at home against VBL-leading front royal.
More online at www.WaynesboroGenerals.net.