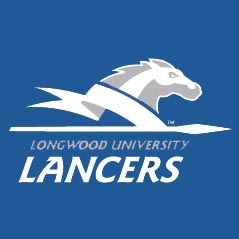 The NCAA has ruled Longwood redshirt senior point guard Quincy Taylor ineligible for the first three games of the 2014-15 season due to his participation in an organized basketball league not sanctioned by the NCAA.
Taylor played three games in a local public recreational league during the 2013-14 academic year, which violates NCAA policy regarding student-athlete participation in organized outside competition.
"Quincy gained no advantage and received no benefits from his participation in the league, but our athletics department respects and adheres to NCAA standards," said Longwood director of athletics Troy Austin. "We are in the process of appealing the ruling through the NCAA's established channels and hope to see a resolution soon."
Longwood head coach Jayson Gee added, "As a department, we make a tremendous effort to educate our players on the numerous NCAA compliance regulations, but this was a case where Quincy's interpretation of the rule did not mesh with that of the NCAA. He loves the game and was simply taking advantage of an opportunity to play. Quincy is an exemplary model not only of our basketball program, but also this university, and we look forward to getting him back on the court soon. His absence, while unfortunate, will give his teammates the opportunity to take on larger roles."
Taylor sat out the 2013-14 season at Longwood due to NCAA transfer rules after transferring from the University of Alabama-Birmingham. He was elected as a team captain by his teammates this season and scored 22 points with six assists in his Longwood debut, a 95-60 exhibition win over Hampden-Sydney on Nov. 8.
Longwood opens the 2014-15 regular season Friday, Nov. 14, in a home game against Averett at 7 p.m. as part of the Eastern Michigan University Showcase.