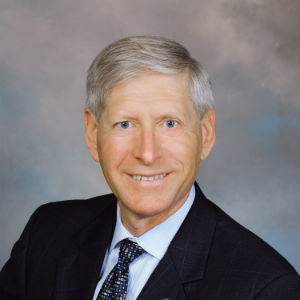 Del. R. Steven Landes, R-Weyers Cave, and Chairman of the House Education Committee, filed his first piece of legislation for the 2019 General Assembly session today. House Bill 1611 will make Prepaid529 tuition contracts more affordable, while ensuring the overall status of the fund remains actuarially sound, saving parents more than $3,000 on an 8-semester tuition contract.
"This is a commonsense proposal that will have an immediate and significant impact on families' bottom lines. Despite the fund being 138% funded, Virginia529's leadership has continued to charge a 10% pricing reserve. The Prepaid529 program was created to make higher education more accessible and affordable; we should be striving to do that at every opportunity," said Landes. "This bill keeps 529 Plan costs in check, while still ensuring the program's long-term fiscal health. I am committed to making the costs of higher education in Virginia as affordable as possible and this legislation will help our students and families maximize their investments into the 529 Plan."
"Higher education tuition costs have outpaced wage growth drastically over the past decade, making it more difficult for hard-working, middle-class parents to afford to send their children to college," said Delegate Tim Hugo, (R-Fairfax), chief co-patron of the legislation. "I'm proud to carry legislation that will directly lower the cost of prepaid tuition and make higher education more attainable for Virginia families."
Currently, the Virginia529 Board sets the Prepaid529 tuition contract price, which includes a 10% pricing reserve in excess of what is needed to meet future benefit commitments.  The revenue collected through this additional pricing reserve is used to mitigate potential risk to the fund, which, as of July 2018, was 138% funded — the highest in its 21-year history.  The proposed legislation caps any pricing reserve at 5% as long as the fund is 105% funded or greater. Should the plan's funded status drop below 105%, the Board may increase the pricing reserve rate up to 10% and must provide a written explanation to the General Assembly for the new pricing reserve rate.
Landes represents the 25th House District, which includes parts of Albemarle, Augusta, and Rockingham Counties. Landes is currently serving his twelfth term in the Virginia House of Delegates. Visit SteveLandes.com for additional information.