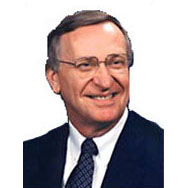 The Commonwealth that has been reeling all year from a spate of bad publicity from the legislative session found itself in the national spotlight again as the president of its nationally premiere university was forced out in a behind-the-scenes maneuver by a couple of members of the Board of Visitors without a formal vote.
More than 2,000 protesters showed up on the historic lawn of the University to protest the ouster of President Teresa Sullivan who was obviously immensely popular with the students, faculty, and community even though she had been in the position for less than two years.  President Sullivan's statement to the Board of Visitors when she was finally allowed to speak demonstrated clearly why she was chosen for the position in the first place and how she brought such practical knowledge and visionary leadership to the position.
As background to the story has started to emerge, documents secured through the Freedom of Information Act reveal that the Rector and Vice Rector, both graduates of the University's McIntyre School of Business, had worked themselves into a swivet over articles they had read about the success that the University of Phoenix and other schools had with on-line education.  They apparently wanted UVA to plunge into on-line courses at a faster pace than did President Sullivan who described herself as an "incrementalist" and who warned of "unintended consequences of jumping into new approaches without appropriate planning.  Both Rector Helen Dragas and Vice Rector Mark T. Kington have created a legacy for themselves at the McIntyre School that is famous for its case study approach for they will be forever used as a case study on how not to apply leadership.  Kington has already resigned.  I and hundreds of others have written to Governor McDonnell asking him to not reappoint Dragas whose term expires at the end of this month.
Interestingly, the McDonnell administration that has become known for its attempts to micromanage Northern Virginia affairs decided it did not want to micromanage one of the Commonwealth's greatest assets in its world-renowned University of Virginia and indirectly its university system.  They have kept their heads down when even one of the University's top professors resigned over the situation and others are thought to be following his example.
It may be that the administration was preoccupied with its own created flap over giving the Washington Redskins four million dollars to keep its offices in Virginia.  Spending four million on the third wealthiest sports franchise in the world at a time when the Commonwealth has been cutting monies for education, health, and other essentials did not set well with the public and with legislators who had indicated their opposition in advance to administration officials.
The year has started off with a bang for the Commonwealth.  Hopefully things will slow down for a while.  Happy Summer, everyone!
Ken Plum is a member of the Virginia House of Delegates.