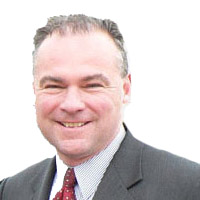 Today, U.S. Senator Tim Kaine applauded the Health Resources and Services Administration (HRSA) for awarding more than $1.7 million in grants to support behavioral and mental health services at seven locations across Virginia.
The grants, which will go to existing health centers in Alexandria, Danville, Laurel Fork, Portsmouth, Richmond, Roanoke and Saltville, will be used to expand mental health services, as well increase the coordination, collaboration, and integration of primary and behavioral health care services at these locations.
"Access to high-quality mental and behavioral health services is key to fostering safe and healthy communities," said Kaine. "By expanding services and improving delivery of care, these grants will provide community health centers with critical resources and ensure more Virginians get the mental health care they need."
Kaine is a strong supporter of community health centers. Earlier this year, he sent a letter along with colleagues to the Senate Appropriations Committee supporting continued funding for community health centers in FY2015.