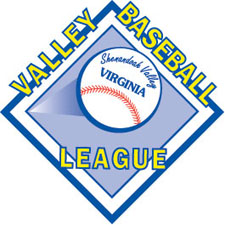 Charles Town Cannons outfielder Justin Harris was named the Valley Baseball League's D-BAT Player of the Week for July 14-21.
Harris, a senior at Emporia State University, is the eighth player to garner the weekly honor. He joins the following previous honorees: infielders Hunter Newman (Front Royal), José Carerra (Covington), and Gunnar McNeill (Staunton); pitchers Jake Perkins (New Market) and Jordan Harmon (Waynesboro); outfielder Hunter Thomas (Staunton); and designated hitter Matt Rose (Harrisonburg). Harris was selected from 11 candidates nominated by coaches and VBL media relations staff.
The outfielder from Tulsa, Oklahoma, garnered a .360 batting average for seven games, hitting 9-for-25, including two doubles, two triples, three RBI, five walks and two strikeouts. He added three stolen bases and scored 12 of the 44 runs tallied by the Cannons last week.
At .313, Harris has contributed the third-highest batting average on the team, with an on-base percentage of.410 and slugging percentage of .435. In 115 at-bats this season, he has 36 hits and 38 runs scored, including eight extra-base hits and 23 stolen bases.
Honorable Mentions
Weber Pike, INF, Aldie (University of South Carolina/Beaufort, S.C.)
Nolan Krivijanski, RHP, Covington (Point Park University/Mifflin, Pa.)
Jake Harper, LHP, Front Royal (St. Joseph's College/Frankfort, Ill.)
Daniel Nichols, INF, Harrisonburg (University of Georgia/Roswell, Ga.)
Josh Mason, RHP, New Market (Temple University/Chesapeake,Va.)
Derek Shifflett, RHP, Staunton (James Madison University/Verona,Va.)
Nick Gollin, RHP, Strasburg (Washington University/Redlands, Ca.)
Eugene Vasquez, OF, Waynesboro (University of Central Florida/Orlando, Fla.)
Jerry Downs, INF, Winchester (St. Thomas University/Miami, Fla.)
Esteban Puerta, OF, Woodstock (Florida Atlantic University/Cooper City, Fla.)