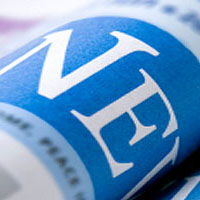 Harrisonburg Tourism & Visitor Services staff recently attended the Commonwealth of Virginia's Annual Tourism Summit and MATPRA Marketplace.
Both conferences provided networking opportunities, workshops and sessions, and regional membership meetings. From October 1st – 3rd, Tourism Director Brenda Black and Tourism Public Relations & Marketing Specialist Jessica Williams visited Cumberland Valley Pennsylvania for the annual Mid-Atlantic Tourism Public Relations Alliance (MATPRA) Marketplace 2014.
The Mid-Atlantic Tourism Public Relations Alliance is a cohesive unit of regional tourism partners encompassing Delaware, Maryland, Pennsylvania, Virginia, Washington D.C. and West Virginia. The alliance strives to serve travel journalists by offering resources that ignore geographic boundaries, as do travelers.
The four-day event showcased the host destination, brought together Mid-Atlantic destinations with media to network and pitch story ideas, and built new relationships. During this media marketplace journalist met with a collection of destinations from around the Mid-Atlantic Region and provided Harrisonburg staff the opportunity to share the new and exciting activities in Harrisonburg and the surrounding region.
From November 16th – 18th, the tourism staff attended the annual VA-1 Tourism Summit in Reston, VA. The annual summit was hosted by Virginia Hospitality & Travel Association, Virginia Association of Convention and Visitors Bureaus, and Virginia Tourism Corporation. Over three days, the tourism staff participated in engaging marketing and development sessions; identified new ideas to stay competitive; and leveraged new opportunities through networking and relationship building.
The staff participated in several breakout sessions on topics including digital marketing, contenting marketing, eco travel & tourism, global tourism, and epicurean experiences. This conference also gave the staff an opportunity to connect with other Shenandoah Valley and Virginia tourism representatives.