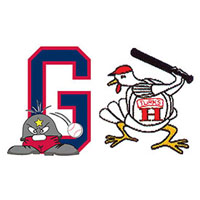 Harrisonburg scored the go-ahead run on an eighth-inning Waynesboro error, and held on for a 7-6 win over the Valley League-leading Generals Sunday night at Kate Collins Field.
Waynesboro (10-2) had just come back to tie the game at 6-6 in its half of the seventh on a two-out, two-run single by Michael McClellan (junior, Columbus State) that plated Travis Naraine (senior, North Georgia) and Mike Marcinko (junior, Shippensburg).
Mitchell Matuila got things going for the Turks (7-5) with a one-out single, advancing to second on a sacrifice bunt by Steven McLean. Thomas Spitz hit a 1-0 pitch to center that was misplayed by Dan Neff (sophomore, Millersville), allowing Matuila to score.
The Generals were able to get their leadoff men on in the eighth and ninth, but neither advanced from first base as Turks reliever Tyler Brown (3-1) struck out five in the last two innings to earn the win.
Will Lowman (Kennesaw State) took the tough-luck loss. Lowman (0-1) gave up an unearned run on one hit in his only inning of work.
Waynesboro hosts Covington on Monday at 7 p.m. at Kate Collins Field.
More online at www.WaynesboroGenerals.net.