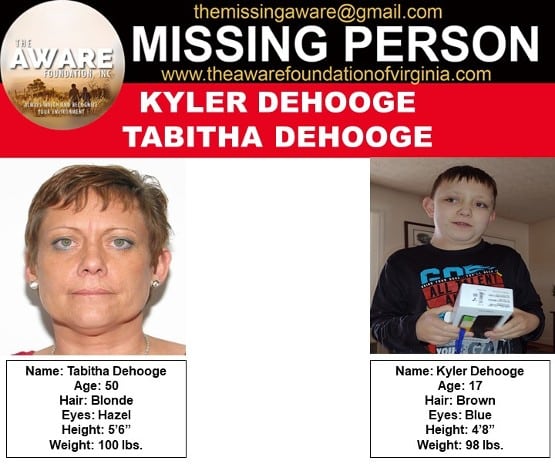 The Greene County Sheriff's Office is asking for the public's assistance in locating a missing mother and son.
Kyler Dehooge was last seen in the company of his mother, Tabitha Dehooge. Nobody has had contact with either one since Wednesday.
Tabitha Dehooge suffers from a mental health illness that requires medication.
They were both last seen in a 2007 Jeep Liberty Silver in color with Virginia Registration: TZX5864. Their direction of travel is unknown.
If you have any information on their whereabouts, contact the Greene County Sheriff's Office at 434-985-2222.