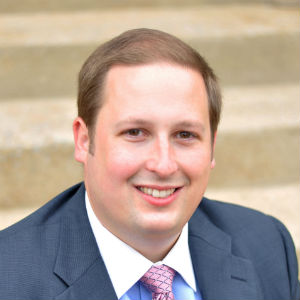 Will Hammer, Libertarian candidate for U.S. House of Representatives in Virginia's Sixth Congressional District, has received the endorsement of gary johnson. Johnson was a two-term Republican governor in New Mexico and the Libertarian Party presidential candidate in 2012.
"I wholeheartedly endorse Will Hammer for Congress in Virginia's sixth Congressional District. Will is a principled Libertarian and will work in Washington to maximize freedom and reduce the size and scope of government. His opponent, Bob Goodlatte, is an 11 term incumbent that has voted to perpetuate the endless and immoral Drug War, supported the mass-surveillance state, and our troublesome interventionist foreign policy. Will Hammer is only contending with one major party, so this is the perfect opportunity to vote against the broken two party system that plagues this country. A vote for Will Hammer is a vote for peace and freedom," Johnson said in a statement released by Hammer's campaign.
Hammer responded to Johnson's endorsement, saying, "I am very honored and proud to receive the endorsement of gary johnson. He is one of the few politicians that I have looked up to since identifying as a libertarian."
Hammer is running against Bob Goodlatte, an 11-term incumbent Republican, with no Democrat in the race.