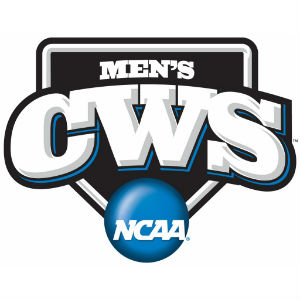 The UVA baseball team opened the 2014 NCAA Tournament with a 10-1 victory over Bucknell in the Charlottesville Regional Friday (May 30) at Davenport Field.
The Cavaliers (45-13) play the winner of tonight's Arkansas (38-23) and Liberty (41-16) contest on Saturday (May 31) at 8 p.m. Bucknell (30-20-1) plays the loser of Arkansas/Liberty tomorrow in an elimination game at 2 p.m.
The Cavaliers scored one run in each of the first three innings, bursting open the 3-0 contest with a seven-run sixth inning. Bucknell committed four errors in the game, leading to nine unearned runs for Virginia.
Virginia senior right-handed starter Artie Lewicki (Wyckoff, N.J.) improved to 6-1 after throwing seven shutout innings. Lewicki scattered three hits, struck out five and walked three in a solid effort.
Sophomore designated hitter John La Prise (Exton, Pa.) and junior first baseman Mike Papi (Tunkhannock, Pa.) led Virginia's offensive attack with three hits each. Junior center fielder Brandon Downes (South Plainfield, N.J.) added two hits and junior left fielder Derek Fisher (Rexmont, Pa.) drove in a pair of runs.
After Lewicki worked around a pair of first-inning walks, the Cavaliers spotted their starting pitcher a 1-0 lead when Papi singled up the middle, driving in junior second baseman Brandon Cogswell (Ballston Lake, N.Y.), who reached on an error to lead off the inning.
After Lewicki struck out the side in the top of the second, La Prise added a second Virginia run, leading off the bottom of the inning with a single through the left side of the infield before scoring on a sacrifice fly by Cogswell.
Papi singled through right side to start the third and scored later in the inning on a throwing error by Bison third baseman Sam Clark to give UVa a 3-0 lead.
In the seven-run sixth inning, La Prise singled up the middle to start the frame. La Prise and Downes, who had been hit by a pitch, both scored after another errant throw by Clark, putting the Cavaliers up 5-0. Fisher, batting with the bases loaded and two outs, singled to center, driving in a pair of runs to extend Virginia's lead to 7-0. Sophomore right fielder Joe McCarthy (Scranton, Pa.) scored on a wild pitch, while junior third baseman Kenny Towns (Burke, Va.) singled home Fisher to score the fifth and sixth runs of the frame. La Prise extended the inning with his second single of the frame before Downes drove in Towns to give UVa a 10-0 advantage.
Bucknell scored its lone run in the top of the eighth inning on a bases-loaded wild pitch by Virginia's Connor Jones (Chesapeake, Va.), who allowed one hit and two walks in one inning of relief. Freshman right-hander Alec Bettinger (Woodbridge, Va.) struck out the side in the ninth inning.
Notes: Virginia has earned a national seed for the fourth time (all in the last five years). This is UVa's eighth regional at Davenport Field and its fifth straight (2004, 2006, 2007, 2010-2014). UVa is now 19-14 in regional home games and 34-29 in NCAA Tournament games, including 22-13 over the last five seasons.