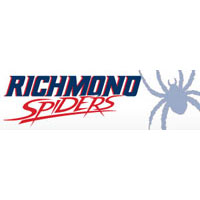 Former Richmond men's basketball player David Gonzalvez has signed on with a new club in his fifth season of professional basketball.
Gonzalvez will now be competing with Namika Lahti, a team in Finland's Korisliiga. He played most recently at SPM Shoeters Den Bosch in the Dutch league, Eredivisie. Last season, he averaged 10.5 ppg, 3.1 rpg, 2.5 apg and 1.5 spg through 42 games. He helped Den Bosch win the Supercup and advance to the league final.
The previous season (2012-13), Gonzalvez played at Raiffeisen Wels (A Bundesliga) in the Austrian league. He averaged 13.8 points/game and had 1.6 steals per contest, ranking second in steals in the league. He also helped his squad to the Austrian Cup semifinals, and was selected to Dutch Eredivisie All-Star Game in 2012.
Earlier in his career, Gonzalvez played professionally in France (Nantes) and Austria (Redwell Gunners Oberwart).
A native of Marietta, Georgia, Gonzalvez played four seasons at Richmond, leading the Spiders to an NCAA Tournament appearance and two trips to the College Basketball Invitational. He notched over 30 minutes per game in every season at UR, and averaged 13.2 points per game and 1.3 steals per contest. He scored 18 points in his final collegiate game, UR's NCAA Tournament first-round game against St. Mary's in 2010.