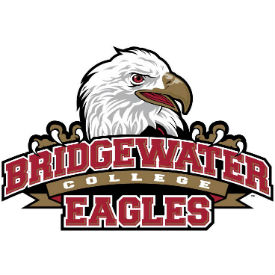 Former Bridgewater College men's basketball player Ronnie Thomas will have the opportunity of a lifetime starting in August when he travels to Ireland to take part in the Victory Scholarship program through Sport Changes Life.
Thomas is the organization's first Old Dominion Athletic Conference (ODAC) scholarship recipient and the award will allow the Roanoke, Virginia native to pursue his passion in coaching and earn his master's.
"It's always been one of my dreams to be a college coach and to also go abroad and this opportunity with Sport Changes Life gives me a chance to fulfill both of those dreams. On top of that, it also gives me a chance to coach kids which is one of my passions and also to further my education. It's really the best of all worlds for me and I'm excited for the opportunity," said Thomas.
A May graduate of Bridgewater College, Thomas rounded out his four-year playing career with 886 points, 392 rebounds and 325 assists. His 325 career assists place him in sixth on the all-time Bridgewater list and marks the highest career assists total for a Bridgewater College player since 1988.
This past season, Thomas saw action in all 26 games and earned a start in 25 contests. Over the course of the year, he averaged 9.6 points, 3.8 rebounds and 3.7 assists per game. On Feb. 19 against Eastern Mennonite, Thomas tallied a season-high 22 points and grabbed a season-high nine boards. Thomas also picked up ODAC All-Academic honors at the conclusion of the year.
"It's a tremendous opportunity for Ronnie to explore other cultures, further his education and continue in basketball," said head men's basketball coach Don Burgess. "Ronnie's a great ambassador for Bridgewater College and to be selected for such a prestigious scholarship speaks volumes of his education at Bridgewater and to the kind of person Ronnie is."
Sport Changes Life is an organization that is aiming to raise aspirations of young people through sports, vocational, and academic excellence. The plan for the organization is to change lives of disadvantaged and disengaged young people by building self-confidence and self-belief.
For Thomas, the program will allow his to earn his master's at the University of Ulster in Northern Ireland. Aside from coaching and furthering his education, Thomas will also have the opportunity to continue play at the international level for at least a year.
Thomas, who begins his European tour on Aug. 13, is the son of Regi and Michelle Thomas of Roanoke.