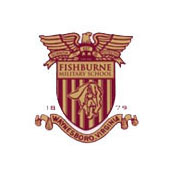 The Fishburne Military School golf team has started the season 2-0 with wins against Timberlake Christian School (Lynchburg) and Stuart Hall School (Staunton).
On Monday, the Caissons took on TCS at Poplar Grove Country Club in Lynchburg. The team came out strong, beating a tough opponent 162-175. Collin Wade was the low medalist shooting a round of 38. Top four players were Wade, Nick Fedchock (39), Matthew Manos (42) and Jake Cochran (43). Also contributing were Reid D'Amico (44) and Hunter Couchot shooting a 47.
"As a coach, I was a little worried on how we would play due to the lack of practice we have had. We came out focused and things just fell in place. There is always room for improvement, but we started off on the right foot," FMS coach Patrick Shiflett said.
On Tuesday FMS faced a struggling Stuart Hall golf team at Waynesboro Country Club. The team scores were 171-239, Fishburne. Nick Fedchock was the low medalist shooting a 1-over 37. Other scores were Jake Cochran (43), Matthew Manos (44), Reid D'Amico (47), Collin Wade (49) and Hunter Couchot (51).
"It seemed like we were out of sync a bit going into the match with SHS. Again, we have some work to do for our goal of a state title, but all-in-all, Coach Sayre and I certainly think we can get there," Shiflett said.