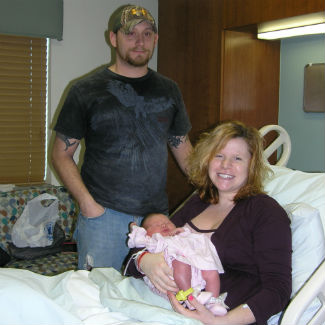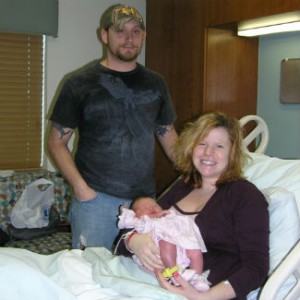 Augusta Health welcomed the first baby of the New Year at 1:28 a.m. Wednesday, and the mother is a familiar face around the halls at the Fishersville hospital.
Christie Tomlin, a nurse in the progressive care unit at Augusta Health, gave birth to her daughter, Kyleigh.
The 9-pound, 4-ounce girl, also the daughter of Joey Clark, was delivered by April Reagan.