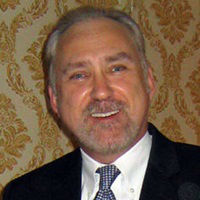 The Woodrow Wilson Presidential Library and Museum will be hosting a conversation with Dr. Thomas J. Knock, author and Altshuler Distinguished Teaching Professor at Southern Methodist University as he explores the legacy of Woodrow Wilson Thursday, March 10 from 7:00 to 8:00 pm.
The event, to take place at the Library and Research Center on the campus of the WWPL is free and open to the public.
Knock, a member of the WWPL Board of Trustees, received his PhD from Princeton in 1982 and has submitted commentary to the Princeton University Board of Trustees as they review how Woodrow Wilson is to be remembered on the Princeton campus.  He was for two years a part time research assistant on The Papers of Woodrow Wilson, edited by Arthur S. Link.
Along with numerous scholarly articles on various aspects of Wilson's Presidency, he has written a book on Wilson and the League of Nations, To End all Wars: Woodrow Wilson and the Quest for a New World Order, and has coauthored a briefer volume on Wilsonianism with John Ikenberry, Anne-Marie Slaughter, and Tony Smith.
Dr. Knock has also written about the history of American politics in the twentieth century, with an emphasis on liberal reform.  He currently teaches courses at SMU that deal mainly with the history of American politics and foreign policy.