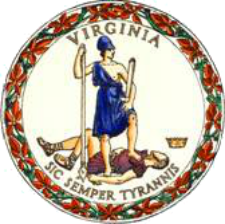 Gov. Terry McAuliffe today appointed Deputy Secretary of Education Dr. Dietra Trent to serve as Virginia's Secretary of Education, effective immediately.
"Dietra is goal-oriented and a natural problem-solver who is already a crucial member of our team, and I am excited to have her join my Cabinet," McAuliffe said. "She is deeply committed to ensuring that all Virginians have access to an affordable education of the highest quality, and I know she will continue to be a strong voice for our young people."
Trent has served as the Deputy Secretary of Education since 2014. She previously served as Deputy Secretary of Education in Governor Tim Kaine's administration, and as Director of Constituent Services and Director of the Council on Human Rights under Governor Mark Warner.
Trent earned a bachelor's degree in Sociology and Criminal Justice from Hampton University, and completed her master's and doctoral degrees in Public Administration and Policy from Virginia Commonwealth University.
Trent replaces Anne Holton, who resigned from her state government role effective July 25 to devote her time to the vice-presidential campaign of her husband, U.S. Sen. Tim Kaine.
"As Virginia's Secretary of Education, Anne has been a tireless advocate on behalf of the students of the Commonwealth and an essential leader in securing historic investments in public education during the most recent General Assembly session," McAuliffe said. "During her tenure, Anne has been a constant and powerful voice for students, teachers and schools, and her lifelong dedication to serving Virginia's young people, especially the children at the margins, has had a lasting impact in the Commonwealth.
"Over the past two years, we have worked together to achieve significant accomplishments, including substantial investments in K-12 and higher education, innovative SOL reform, and life-changing work in some of Virginia's most challenged school divisions. I wish Anne the very best, and I know she will take her passion for education to the national stage and continue to make the Commonwealth proud."