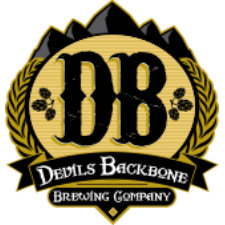 Devils Backbone Brewing Company received two Gold Awards at the 2016 World Beer CupSM on May 6 at the conclusion of Craft Brewers Conference & BrewExpo America® in Philadelphia. Schwartz Bier won a Gold Award in the German-Style Schwarzbier category, andReilly's Red brought home Gold in the Irish-Style Red Ale category. This brings Devils Backbone Brewing Company's total number of World Beer CupSM awards to nine across four competitions.
"It's very exciting for the Devils Backbone family to continue our winning streak at the World Beer Cup. We first entered in 2010 and we've placed in each competition since then," says Devils Backbone Founder Steve Crandall. "Our previous awards were all for lagers, so we're honored for Reilly's Red to be our first winning ale; Schwartz Bier continues to be an amazing black lager and a favorite of our brewers."
Schwartz Bier and Reilly's Red were pilot brewed at the Basecamp Brewpub & Meadows (200 Mosbys Run, Roseland, VA) prior to being produced and distributed by the Outpost Brewery (50 North Wind Lane, Lexington, VA). Schwartz Bier(5.1% ABV, 18 IBU) is a Devils Backbone Basecamp Favorite. Basecamp Favorites represent our core brewing principles: balance, approachability and trueness to style. Derived from the recipes of medieval Germanic brewers, our Schwartz Bier embodies a millennium of refinement. The brew is fermented with lager yeast, and finishes roasted and dry. Reilly's Red(5.5% ABV, 22 IBU) was created by Basecamp Brewer Aaron Reilly and has a little luck of the Irish in every pint. It's an Irish-style red ale with a medium body and a beautiful copper color. It features smooth flavors of caramel derived from seven different malts.
"Our consistency at the World Beer Cup is a true testament to the men and women working in our Outpost production facility," says Outpost Head Brewer Nate Olewine. "Their unwavering efforts on a daily basis produce world class beer, and Schwartz Bier and Reilly's Red are proud examples of that commitment to excellence."
The 2016 World Beer CupSM had 6,596 beers competing for awards from 1,907 breweries representing 55 countries internationally. Of the 287 awards presented, only 22 breweries took home two awards, including Devils Backbone.
"The two gold medals we received at the World Beer Cup speak to what we do. Devils Backbone beers are rooted in tradition and brewed really well," says Devils Backbone Brewmaster Jason Oliver.
The Brewers Association developed the bi-annual World Beer CupSM competition in 1996 to celebrate the art and science of brewing. The event is often referred to as "The Olympics of Beer Competitions," and is the most prestigious beer competition in the world. This global competition, held every two years, continues to create greater consumer awareness about different beer styles and flavor profiles while promoting international brewing excellence.