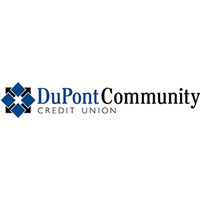 DuPont Community Credit Union this week announced its plan to install solar power generation at nearly all of its locations. In its agreement with Sigora Solar, the member-owned credit union will use renewable energy at its headquarters, operations center, and 12 (of 13) branch locations.
The announcement took place at the ribbon-cutting ceremony for DCCU's new Stone Port Member Center, and makes DCCU the first credit union in Virginia to commit to using solar power on a widespread basis.
"As a not-for-profit, financial cooperative, DCCU is committed to doing what is right by our members and the communities we serve," said Steve Elkins, DCCU president and chief executive officer. "Using solar to help meet our energy needs is an efficient and cost-effective way to use our resources."
The entire project is expected to generate approximately 437 kW and save DCCU nearly $1.24 million over the life of the solar power systems.
"This is a partnership that is good for DCCU's member owners and the Commonwealth's environment," said Logan Landry, Sigora Solar's chief executive officer. "With all the systems installed, DCCU's clean power will effectively reduce CO2 emissions each year equivalent to 1.04 million miles driven, 48,074 gallons of gasoline consumed, 64 homes' annual electricity usage, or more than 11,000 trees planted in Virginia's forests."
In 2017, the credit union's Downtown Staunton location was the first DCCU branch to install solar. The remaining locations are expected to be completed by the end of this year.
In addition to installing more than 1,400 solar panels on the credit union buildings, DCCU entered into a Power Purchase Agreement with Sigora Solar and Solaris Energy, which allows DCCU to save on utility bills and the upfront costs of the solar systems.
DuPont Community Credit Union was founded in 1959 and is headquartered in Waynesboro, Virginia. With thirteen locations throughout the Central Shenandoah Valley, DCCU serves over 90,000 members and has an asset size of $1.1 Billion. For more information, please visit our website at mydccu.com.
Based in Charlottesville, Sigora Solar is the largest solar provider in Virginia. Founded in 2011, the privately-owned company ranks as one of Inc. 500's fastest growing companies. It is the only solar provider in Virginia offering businesses and homeowners solar energy paired with energy efficiency, and no-money-down financing options. Sigora Solar works with customers to reduce their energy bills, sustain the quality of their environment, and shape the future of energy production and conservation. For more information, visit sigorasolar.com.
Based in Fort Collins, Colorado, for nearly a decade, Solaris Energy has been providing financing and solar project development to our nonprofit partner The Atmosphere Conservancy, building proven and cost-effective renewable energy solutions for schools, churches and nonprofit organizations. Now Solaris Energy is offering those same renewable energy solutions to commercial, industrial and utility-scale solar clients nationwide. For more information visit buildsolaris.com.